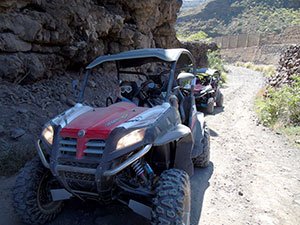 Live a Buggy Tour adventure in Lanzarote
Don't forget to book one of our Buggy & Quad Tours when visiting Lanzarote
We have handpicked the best Buggy & Quad Tours available on Lanzarote
How about a Buggy Tour for 2 Hours or 3 hours to the roads of Lanzarote, and enjoy breathtaking and incredible panoramic views on our stops and make photos and or videos of your adventure.
Discover the landscape of Lanzarote with our guided tour and experienced and professional guides that speak your language.
Come and drive with us on the best local handpicked
Lanzarote BuggyTours
and take an unforgettable experience home !